Realtor Lead Nurturing Strategies for Loan Officers, Number 1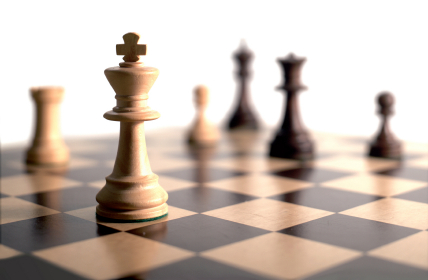 Looking for some new ideas for nurturing leads from real estate agents? Want to review some that you know but have not looked at for some time? I hope you enjoy some of my favorite strategies to develop buyer leads from Realtors based on 30+ years of managing real estate sales people.
Most loan officers are familiar with the standard strategies: office visits, Facebook posts, and consumer leads. These are active but low yield activities. It is important to understand what it is that Realtors really want. Sure they want leads. But leads can be expensive to generate and once you hand them over, you run the risk of losing them to in-house or other LO relationships. Also, leads are one-off wins. To have more wins you need to deliver more leads.
Try this. It is a focused strategy for a few of your Realtor targets. Properly executed with the right agents, it can yield far better results.
I call it the "My LO Strategy". It was taught to me by a top producing agent. He recruited a mortgage loan officer in to this program and taught him his method. He wanted all of the benefits of working with a reliable LO. He also wanted to benefit from having a professional 3rd party endorsement. He diligently marketed his LO relationship as a point of difference to his clients. He always used the words "my loan officer" to emphasize that he had a team of pros to support his clients.
Start by identifying some agents who have spent time and money creating a personal brand. Look for agents with distinctive marketing, Facebook pages, professional images and personal logos.
You enhance their image by delivering this message to their buyer " Jane Realtor wants to make sure that you have the best possible mortgage information and least possible risk of getting overcharged" your Realtor will soon see the value of partnering with you.
Your primary job here is not to pre-qualify a buyer. It is to elevate the agent above the crowd of other agents that the buyer must navigate to find a home. You become a point of difference for the agent.
The strategy starts with the Realtor: "As a part of my service, I will have my Loan Officer call you." The emphasis on the word MY feeds their personal brand. You are one of their hand-picked pros.
Your part in this strategy is to endorse the Realtor while providing a valuable service to the buyer on their behalf. You say:
"I am Realtor Joan's loan officer. She is one of the few Realtors out there that provides this service to her clients. She wanted me to make sure that you have the most up to date mortgage information. And with so many loan programs out there, she wants me to check your pre-qual to be sure that you aren't being overcharged or improperly funded."
Perhaps add, "a 30 year commitment really needs to be vetted before it's made, right?"
Whether or not you get a look from this buyer lead, your Realtor will benefit from the call. And you will earn your share of leads. As you get better at the method, you will find yourself becoming more important to the agent and will start to earn more leads.
Of course, now that you are executing this strategy, you will need to get the job done for the buyer and the Realtor by originating a mortgage with a minimum of processing snags and in the time frame required. Then once successfully closed, you need to be paid what you deserve.
We are currently interviewing for 5 experienced LOs in MA and 5 in Southern NH.

We are a well-run, well-funded, independent correspondent lender founded in 1991 by Peter Brotchie.

We have been quietly successful for nearly 25 years !

We are a no-nonsense group of mortgage professionals. Read about

us here

.

Decisions are made locally and are based on common sense.

We have deep secondary market connections.

Your input is valued.

We offer an equity partnership track for loan officers so that hard work is properly rewarded over the long term.
Let's meet without any expectations or hassles to see if it makes sense to talk further.
Union Trust Mortgage Corporation
Nationwide Mortgage Licensing System (NMLS) ID #2874
Massachusetts Licensed Mortgage Lender & Broker #MC2874
Licensed by the New Hampshire Banking Department