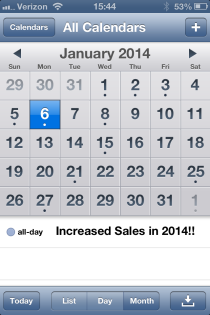 Many LOs have not nurtured their traditional purchase mortgage sources (Realtors, Financial Planners, Attorneys, etc)

The purchase market has not really heated up yet.
As to #1, well, lead gen is another post. It's the second item that has me excited. Most Realtors will tell you that the lack of inventory has made this year a real challenge. In MA there are 13% fewer properties on the market than the same time last year. In some communities the inventory has been as much as 40% lower!
Lots of qualified buyers are ready to move, but many sellers are unable to swallow the low market values. I think there is light at the end of that tunnel.
In 2006, the median sold price in MA for single family homes was $350,000. Today through 15 August, the median is $325,000. That's down just over 7%. However, in 2010 the median was $300,000!
In other words, the median sales price for single family homes in MA is up 8% since 2010 and only 7% below 2006 levels!
At this rate, 2014 could bring pricing back to the point where sellers' expectations and market realities will be more aligned. More sellers will come on the market and more buyers will need mortgages.
So now is the time for all professional, dedicated mortgage loan officers to plan for 2014.
Do you have the pricing flexibility to capitalize on the market upturn?
Is your current company prepared to deal with the Dodd/Frank changes that begin in January and effect pricing and LO compensation?
Do you have the systems to effectively nurture your referral sources?
It looks to me like the market factors are in place.
At Union Trust Mortgage Corporation we pride ourselves with LO support in processing, products and compliance. As correspondent lenders we offer you more control over funding, the ability to set the rate on each loan, an in-house help desk, and the many benefits of an independent, locally owned mortgage lender.
Contact me in complete confidence to learn more about how our systems can position you to take advantage of changing market conditions.
Ed Ridolfi
Recruiting Manager
Union Trust Mortgage Corporation
c/txt: 978.771.6537
PS: all market data is derived from MLS Property Information Network.
Union Trust Mortgage Corporation
Nationwide Mortgage Licensing System (NMLS) ID #2874
Massachusetts Licensed Mortgage Lender & Broker #MC2874
Licensed by the New Hampshire Banking Department